Remote Rhapsody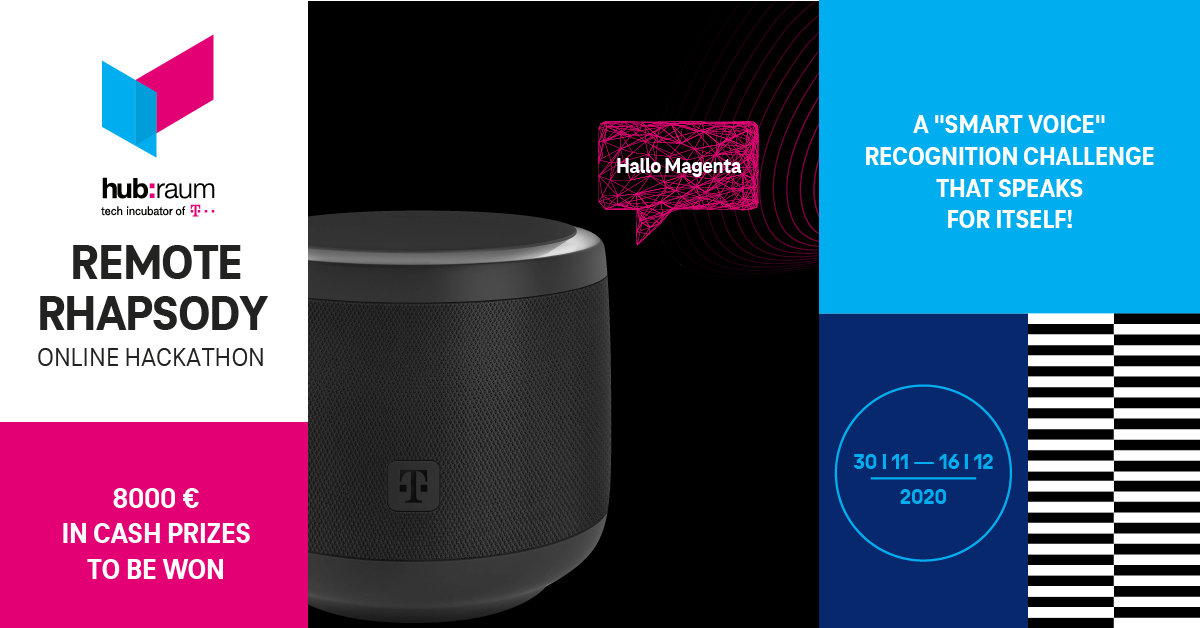 We are looking for innovative developers, designers, and doers who can "talk the talk" when it comes to creating smart speaker solutions for home office productivity, work-life balance, or convergent experiences!
Participants will be equipped with a Magenta smart speaker and work with Deutsche Telekom's Voicification Suite to build voice-enabled services. Event link
Please have a look at our Frequently Asked Questions.
Guides
Links
Communication